BIDEN SHOULD ACT FAST ON CUBA
By William M. LeoGrande
Special to the Sun Sentinel |
Jan 28, 2021 at 10:09 AM
Original Article: Biden Should Act Fast on Cuba
Secretary of State Mike Pompeo's
last-minute ploys to poison the well of foreign relations with China, Iran and
Cuba will force President Joe Biden to make repairing foreign policy a
priority. China and Iran are intrinsically more important than Cuba, which
poses no real threat to the United States. Nevertheless, there are good reasons
for the president to move quickly to re-engage with Cuba as he promised during
the campaign.
Cuba is a
high-profile foreign policy issue because it played such an out-sized role as a
focal point of Cold War tensions between the United States and the Soviet
Union. President Obama's 2014 opening attracted global attention and praise as
a historic achievement akin to President Richard Nixon's opening to China.
Quick action to re-engage with Cuba will send the message that Biden intends to
have an active foreign policy, re-engaging with both allies and adversaries and
rebuilding U.S. stature in the world.
Moreover,
the humanitarian situation on the island justifies early action. The Trump
administration has caused real hardship by blocking travel and the flow of
remittances to Cuban families. If the new administration delays in fulfilling
Biden's campaign promise to reverse those sanctions, it will prolong the
suffering of Cuban families unnecessarily.
Re-engagement
is also the best way to support human rights. Although Cuban leaders have never
been willing to make concessions about internal affairs in order to mollify
Washington, human rights conditions in Cuba have been linked to
U.S.-Cuban relations historically. When relations have improved, the human
rights situation has improved as well; when relations have deteriorated, Cuban
leaders' heightened sense of threat has led to crackdowns on dissent. The best
way to exert a positive influence on human rights in Cuba is to re-engage with
the Cuban government while, at the same time, continuing to express our basic
commitment to democracy and human rights.
The
crisis in Venezuela poses another humanitarian challenge. The hardship endured
by Venezuelans and the migration pressure on neighboring countries demands
early attention.
President
Trump's failed policy of regime change has made matters worse, underscoring the
reality that the only path back to democracy in Venezuela is through a
negotiated political settlement. Given Cuba's support for Nicolas Maduro's government,
Cuban cooperation will be necessary to achieve a Venezuelan settlement, just as
it was necessary for ending the conflict in southern Africa in the 1980s. By
re-engaging with Cuba sooner rather than later, the Biden administration can
begin to create the conditions for progress in Venezuela.
Practically
speaking, the upcoming Ninth Summit of the Americas, scheduled for late 2021
and hosted by the United States, is a decision-forcing event that will compel
the new administration to formulate its policy toward Latin America, including
Cuba. The summit will also provide an opportunity for President Biden to meet
Cuban President Miguel Díaz-Canel — a meeting that would be more productive if
the new administration has already taken steps to repair the damage done to
relations by Trump.
Although
the United States may not have as much at stake in relations with Cuba as it
does elsewhere, the bilateral relationship offer a wide variety of
opportunities for cooperation because Cuba is a near-neighbor. During President
Obama's last two years in office, the United States and Cuba signed 22
bilateral agreements on issue of mutual interests ranging from
counter-narcotics to environmental protection.
Many
contemporary foreign policy issues are transnational and can only be addressed
through cooperation with our neighbors. On most of those issues, U.S. and Cuban
interests coincide; significant progress can be made if Washington returns to a
policy of engagement. For the Biden administration, delaying means delaying opportunities
to advance U.S. interests.
Of all
the foreign policy challenges that Biden faces, re-engaging with Cuba is among
the easiest. The basic principles of re-engagement can be laid out quickly
because they were well-defined in then-President Obama's Oct. 14, 2016 policy directive.
Every
sanction Trump imposed on Cuba was imposed unilaterally by executive authority,
so they all can reversed the same way. Most could be retracted in a single
package simply by returning the regulations that govern the U.S. embargo to
their status on Jan. 20, 2017. A few of Trump's actions will take longer to
repair — removing Cuba from the list of state sponsors of terrorism and
re-staffing the U.S. embassy in Havana. But much can be done in the meantime.
Since Biden's election, Cuban leaders have expressed their interest in a better relationship based on cooperation and mutual respect. Washington should not wait for Havana to take the initiative. Trump broke off engagement with Cuba, so Biden should take the first steps to restore it — the sooner the better.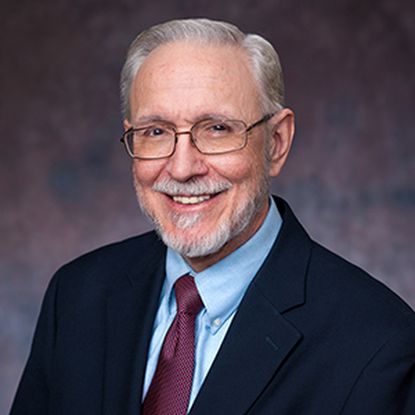 William M. LeoGrande is Professor of Government at American University in Washington, DC, and co-author with Peter Kornbluh of Back Channel to Cuba: The Hidden History of Negotiations between Washington and Havana.