CUBA'S POST-CASTRO LEADERS MUST DELIVER THE GOODS
William M. LeoGrande William M. LeoGrande
World Politics Review, Friday, April 23, 2021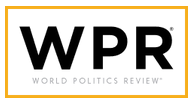 Original Article: Cuba's Post-Castro Leaders …..
On Monday, the 60th anniversary of the failed Bay of Pigs invasion, Raul
Castro stepped down as leader of the Cuban Communist Party. Between them, Raul
and his late brother, Fidel, led Cuba since the triumph of the revolution in
January 1959.
But Raul Castro's resignation more than six decades later, at the party's
Eighth Congress, represents more than just the retirement of an aging
revolutionary with a storied last name. His departure marks the final stage of
a leadership transition from the "historic" generation that founded the
revolutionary regime to a successor generation born after 1959. All five of the
remaining veteran leaders who had governed the country for decades joined
Castro in retiring from the Political Bureau and Central Committee of the
Communist Party, making way for younger colleagues.